Our Muscadine Wines (From Dry To Sweet)
Muscadines are a grape indigenous to the southeast United States, first noted by Sir Walter Raleigh in the 17th century. There are about 56 varieties of this grape. Tsali Notch Vineyards grows six varieties: two reds and four whites.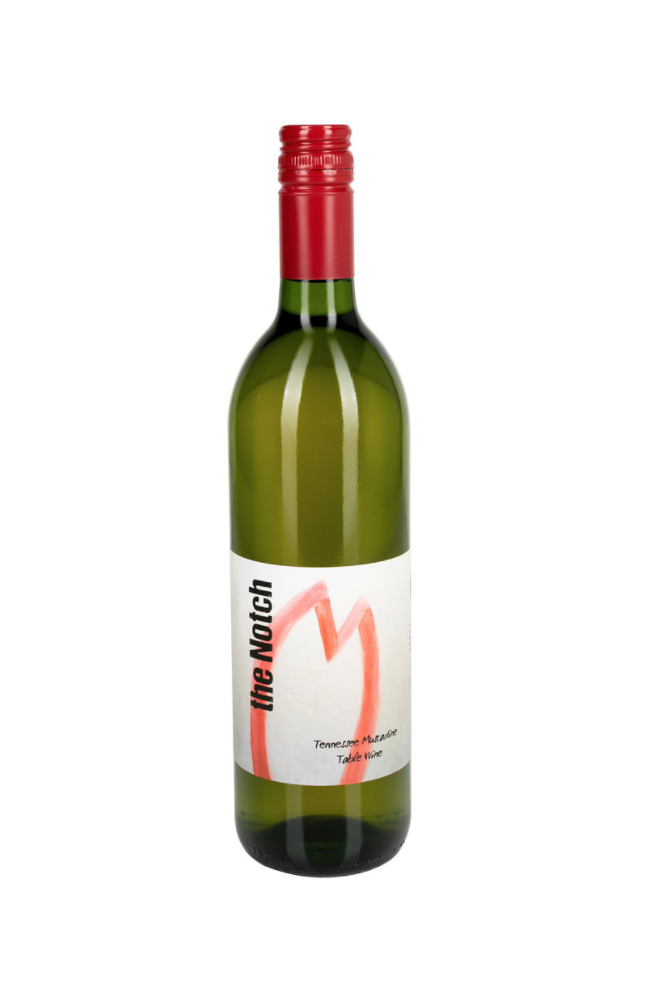 The Notch Wine
Dry White Wine (750 ml)
This is our driest white wine, aged in oak barrels for over a year. The Notch could be compared to a lightly oaked Chardonnay. It could be paired nicely with poultry or fish—or a juicy, medium-rare ribeye!
Shop Now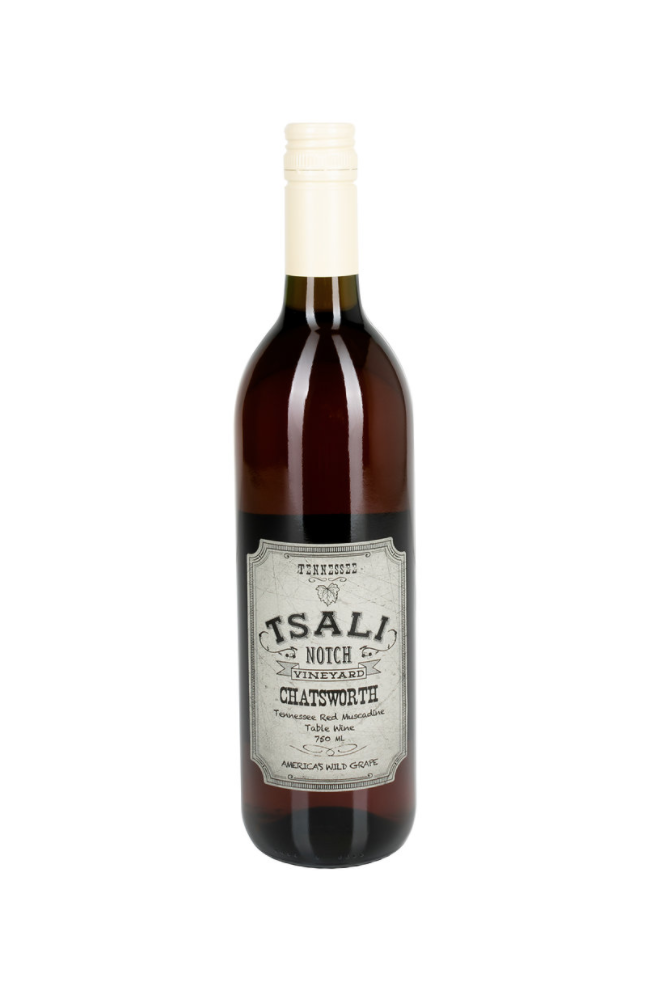 Chatsworth
Dry Red Wine (750 ml)
Our dry red wine, we recommend it be served at room temperature (70 degrees). Chatsworth has a very smooth, velvety taste. This selection is similar to a mild Merlot or Shiraz and might be paired with a robust meat like beef or venison.
Shop Now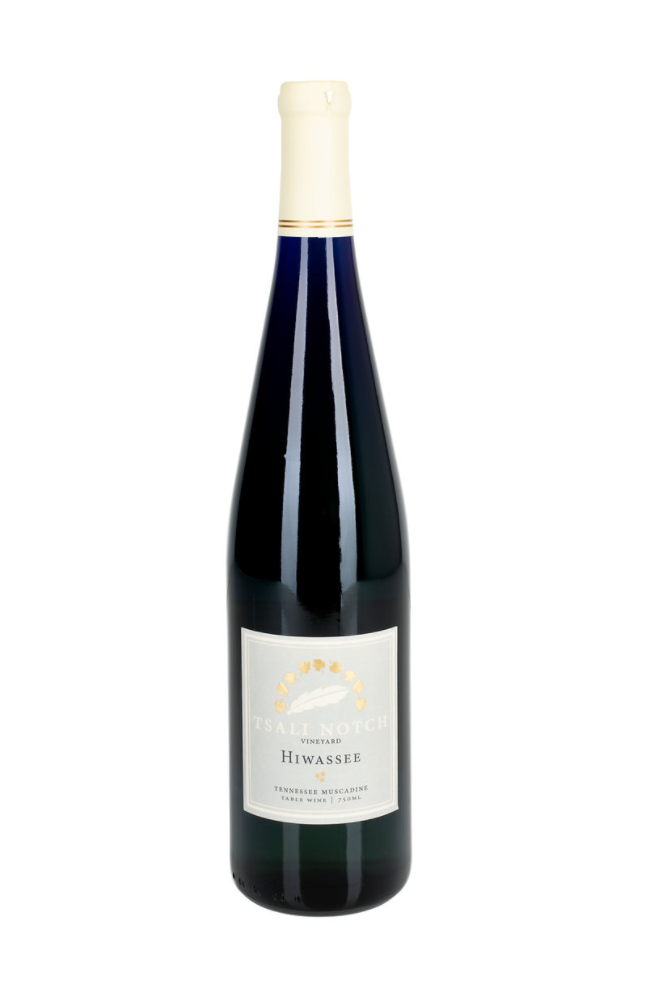 Hiwassee
Dry White Wine (750 ml)
Hiwassee is our semi-sweet white wine, a little on the drier side. A good selection for folks new to Muscadine wines, Hiwassee, like a Riesling, will pair well with any fish or fowl.
Shop Now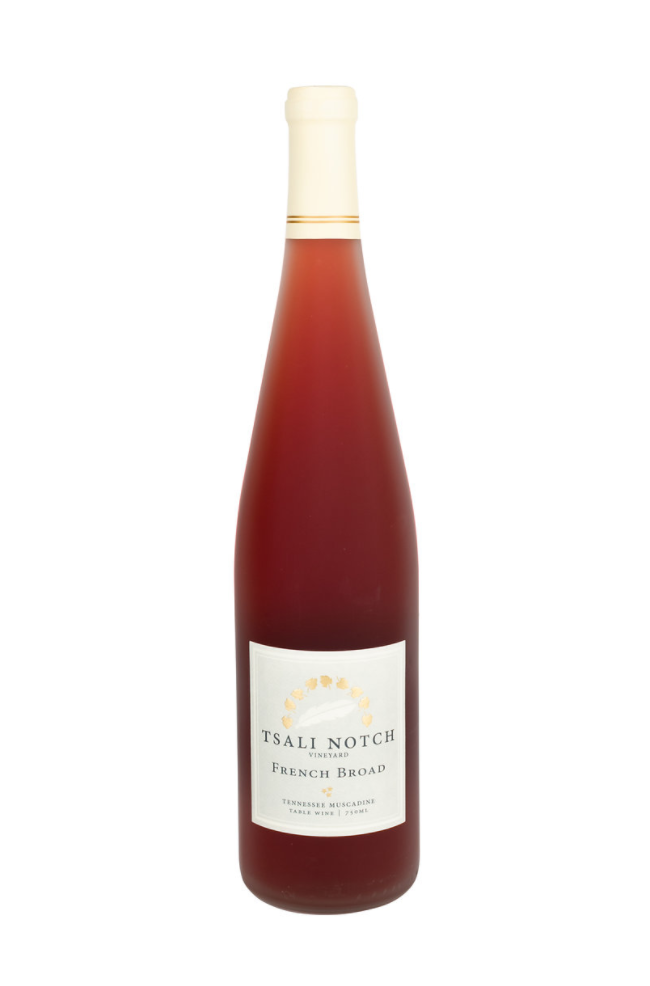 French Broad
Rosé (750 ml)
Similar to a white Zinfandel, this semi-sweet rosé is delightfully crisp and fruity, perfect on summer evenings or before dinner with some mild cheese and fruit.
Shop Now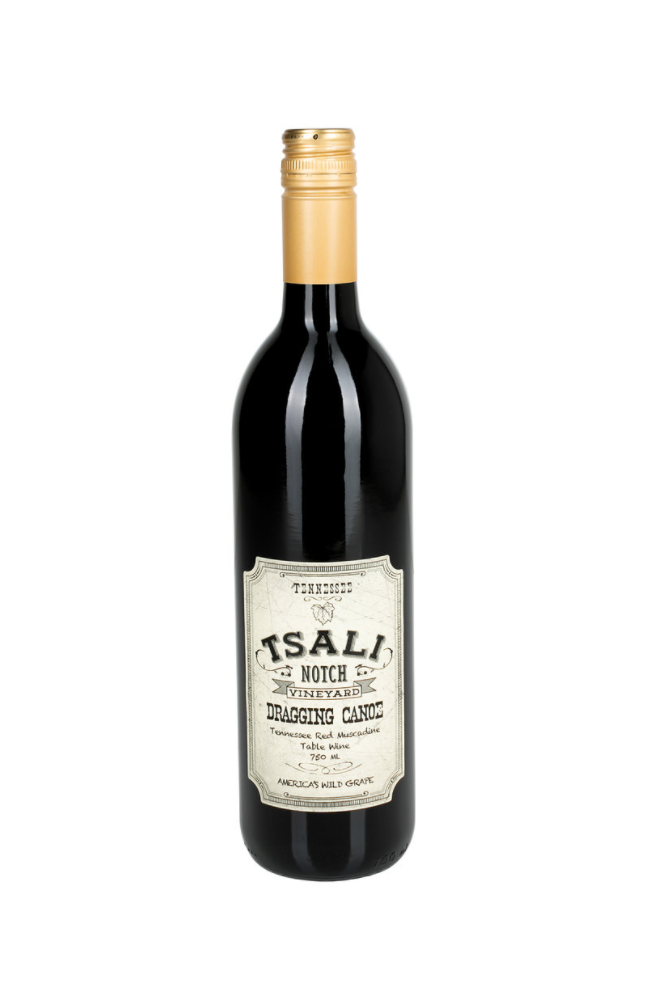 Dragging Canoe
Semi Sweet Red Wine (750 ml)
A semi-sweet, full-bodied wine with a fruity and satisfying finish that has a flavor truly reminiscent of a traditional red muscadine wine.
Shop Now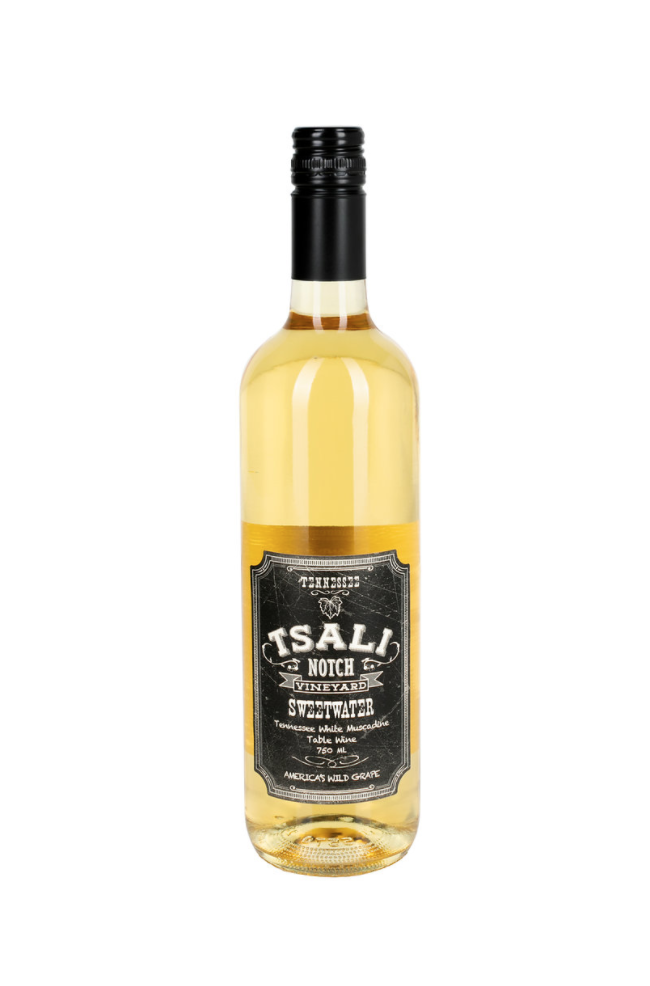 Sweetwater
Semi Sweet White Wine (750 ml)
This is our sweetest white wine and the one that tastes the most like the muscadine wine your grandpa made. As they say, "If it's not sweet and not fried, it's not Southern!"
Shop Now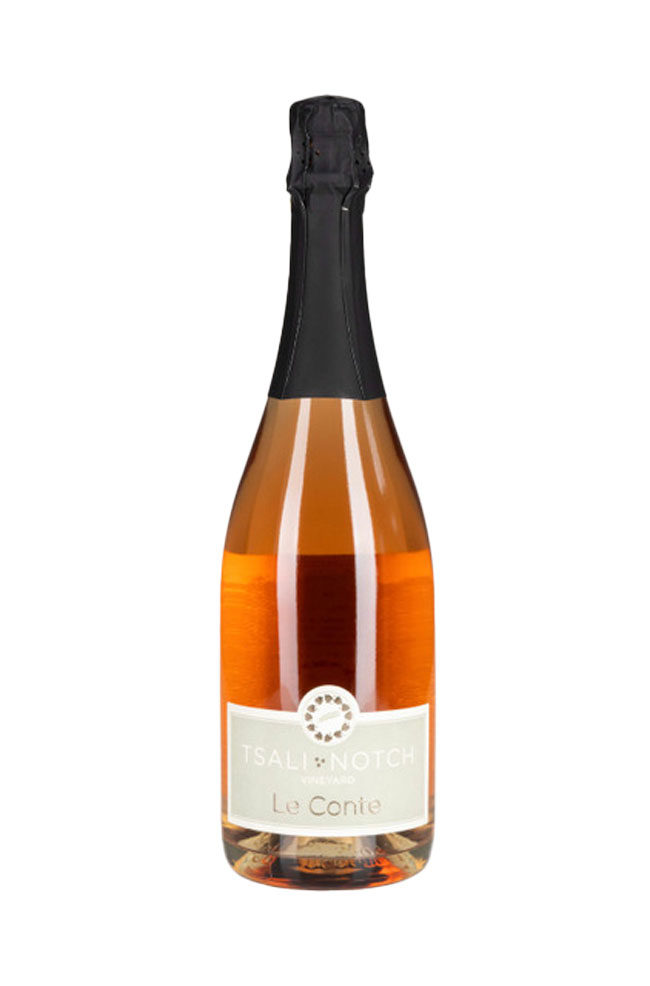 Le Conte
Sparkling Blush Wine (750 ml)
Our sparkling blush wine is a bit dry, and bears the name of Mount Le Conte, the highest peak which is entirely contained within the state of Tennessee.
Shop Now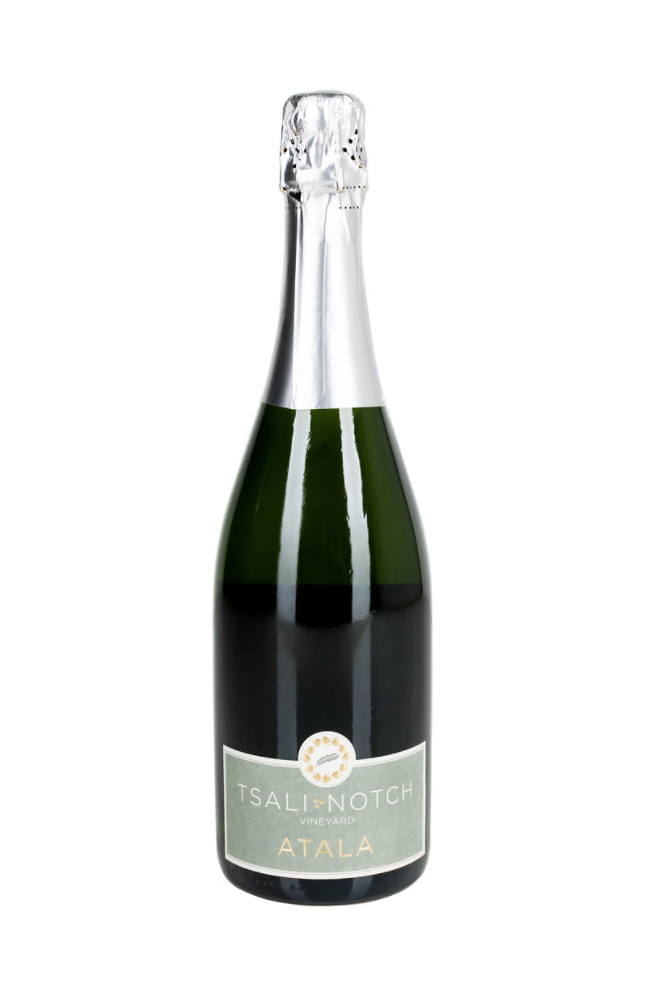 Atala
Sparkling Wine (750 ml)
Our only effervescent wine, Atala is similar to Sweetwater but with a fun, effervescent twist. This wine is reminiscent of a Prosecco, with a crisp, bright taste and fruity finish.
Shop Now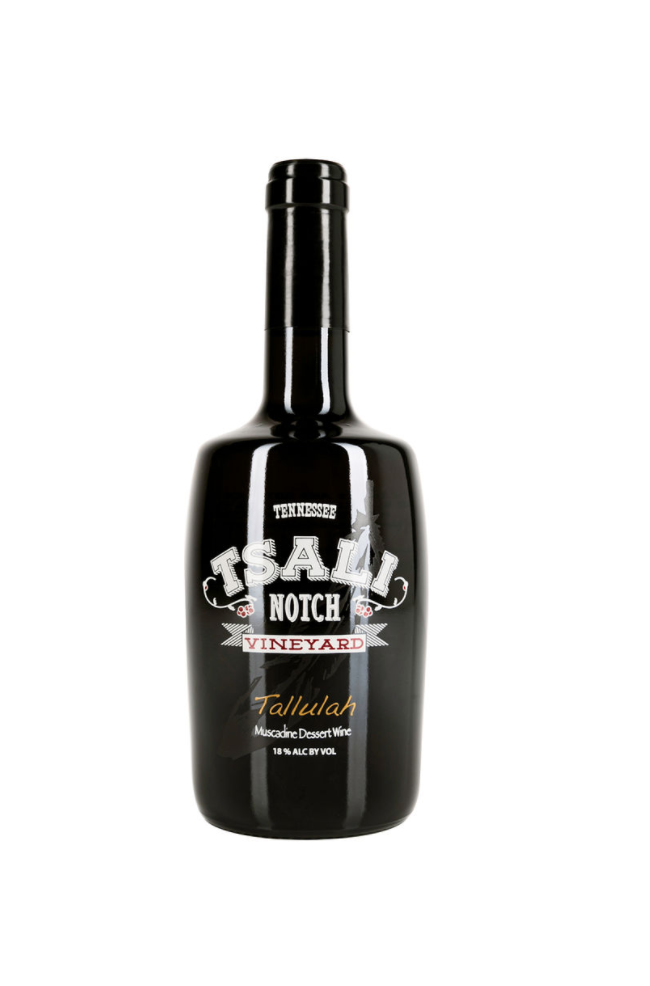 Tallulah
Dessert Wine (500 ml)
Rich and smooth with a nutty flavor, this is the perfect after-dinner sipping wine, similar to a Madeira or Port.
Shop Now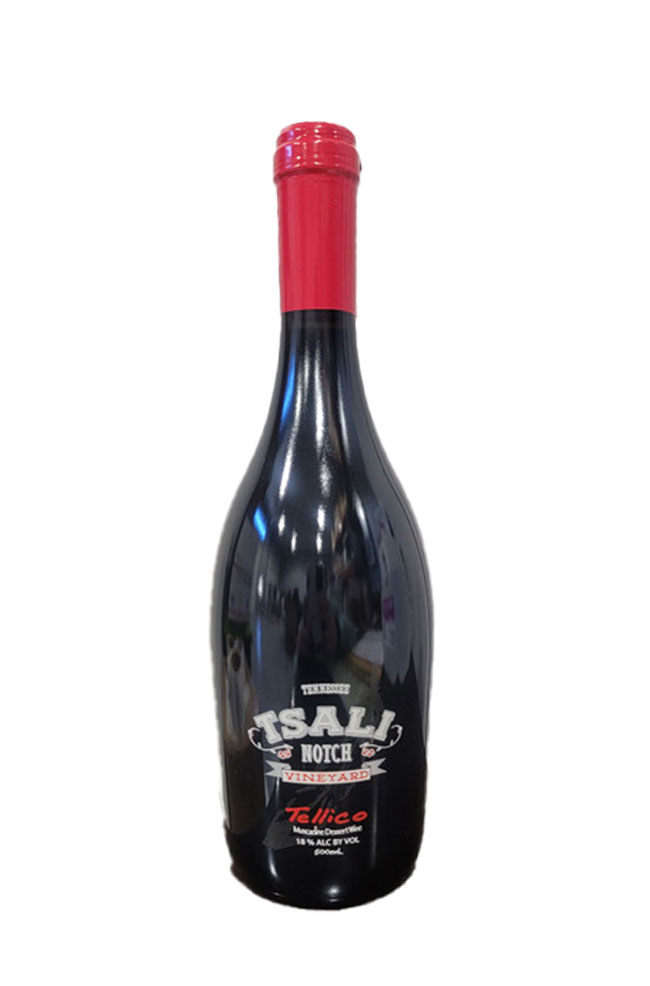 Tellico
Red Dessert Wine (500 ml)
Rich and full bodied with flavors of cherry and plum and a hint of peppery notes. Perfect with a slice of chocolate cake, giving you all the vibes of a Black Forest cake.
Shop Now